VeronaWalk - Naples, FL

Surrounded by lush landscapes, Verona Walk is a unique and active lifestyle community by DiVosta Homes in Southwest FL. They have a unique approach to health and fitness which includes exercise, nutrition, and other wellness options. They also offer a renowned lineup of amenities which truly makes the perfect setting for buyers seeking a flexible, resort style living community.
As you approach the center of the community, the tall clock tower directs you to the entrance of the town center. Verona Walk offers single-family and attached homes situated along miles of private lakefront peninsula views which connects to a Venetian-style bridge and walkway system. This community has been a popular choice for full-time residents, occasional vacationers and snowbirds. It is also conveniently located near the heart of Naples close to shopping, dining and cultural attractions.
Amenities
This gated community, which is manned 24 hours a day reveals manicured lawns,. natural preserves and sparkling inland waterways where 90% of the homes are located. In the middle of the all this prestige, you will find the 25,000 SF town center clubhouse where you will find the offices, game rooms, grand ballroom, function rooms, library equipped with 2 computer stations and grandiose areas where residents are free to come and go or spend some for themselves.
Other convenient amenities of Verona Walk are the Post Office, Cafe Verona Restaurant, Gas Pumps, car Wash, CI Travel Agency, 5/3 Bank, Verona Walk Salon, Performing Arts Center, Lighted Basketball Court, Bocce Courts, Tot Lot Playground, Lakeside Gazebo, Clay Tennis Courts, Temperature Controlled Geothermal Lap and Resort Pools, Fitness Center and Weekly Fresh Produce Stand.
Homes
The distinguished community is comprised of single-family homes, attached villas, and two-story town-homes. Divosta exhibits a variety of floor-plans that were designed for low-maintenance living that cater to the active lifestyle. These homes range from 1,392 SF. to 2,611 SF These homes features 2-4 bedrooms, 2-3.5 baths, and 2-2.55 car garages.
Association fees are reasonable and vary depending on the style of the home which includes lawn maintenance and irrigation.
Lifestyle
Residents can socialize with others through various clubs and activities available in the community. Homeowners will have a full social calendar all year long since a full-time activities director is is on hand as well to assist with social events and tea, sports.
Area
Verona Walk is located in the heart of South Naples only minutes away from the beautiful white sandy beaches of Naples and Marco Island as well as fine dining, shopping, and culture found at Downtown 5th Avenue. The community is situated between two Naples' main roads which grants you access to all areas in the Naples Area. Verona Walk has so much to offer, which makes it a great place to call home.
Quick Facts
| | |
| --- | --- |
| Price Range: | High $200s - High $600s |
| Home Types: | Single Family, Attached |
| Number of Homes: | 1,964 |
| New/Resale: | Resale Homes Only |
| Age Restrictions: | None |
| Gated: | Yes |
| Construction Dates: | 2004 - 2015 |
| Builder: | DiVosta |
| Community Development District (CDD): | Yes |
Amenities
| | |
| --- | --- |
| Town Center Clubhouse | 3 Bocce Ball Courts |
| Fitness Center | Lighted Basketball Court |
| Dance Studio | Playground |
| Library | Beauty Salon and Boutique |
| Computers | Cafe/Market |
| Card Room | Gas Pumps |
| Game Room | Car Wash |
| Catering Kitchen | Post Office |
| Multi-Purpose Room | Bank |
| Meeting Rooms | Travel Agency |
| Verona Bistro Restaurant | Clock Tower |
| Ballroom | Walking & Biking Trails |
| Outdoor Resort-Style Pool | Parks & Natural Space |
| Outdoor Lap Pool | Lakeside Gazebo |
| 8 Lighted Tennis Courts | Scenic Lakes |
Lifestyle
There are plenty of activities available in VeronaWalk. Here are samples of some of the clubs, activities and classes offered.
| | |
| --- | --- |
| Aqua Aerobics | Lely Players Club |
| Beverages & Banter | MahJong |
| Bingo | Men's Bocce |
| Breakfast Bowling | Men's Golf Club |
| Bridge | Men's Texas Hold 'Em |
| Bunco | Movie Nights |
| Cake Decorating Classes | Oil Painting Classes |
| Canasta | Palm Frond Class |
| Casino Bus Trip | Pinochie |
| CERT Meeting | Poker |
| Chicago Club | R.O.M.E.O.s (Retired Old Men Eating Out) |
| Deep Sea Fishing on Lady Brett | Round Robin |
| Dominoes | Rummikub |
| Euchre | Single Club |
| Evening Book Club | Singles Wine Tasting |
| Father's Day Jet Ski Tour | Sunset Sailing Cruise |
| Fraud Prevention Workshop | Tai Chi |
| Fresh Market | Tennis |
| Golf League | Trivia Night |
| Ice Cream Social | Water Dance |
| Jazzercise | Watercolor |
| July 4th Fireworks Cruise | Weight Watchers |
| Kids Bingo | Women's Bocce |
| Ladies Golf | Yoga |
| Ladies Lunch Bunch | Zumba |
| Ladies Texas Hold 'Em | |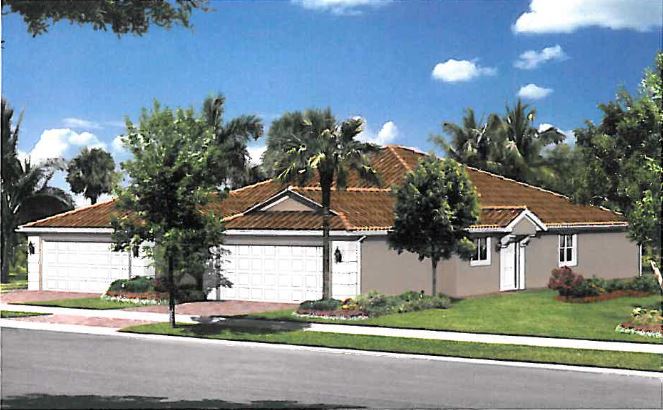 Villa Series
The Villa Series are ranch-style duplex homes. Models range from 1,526 to 1,680 sq. ft. These homes include two bedrooms plus a den, two bathrooms and a two-car garages.
Townhome Series
The Townhome Series consists of a two-story models that ranges from 1,858 square feet. This model offers dual owners suites on the second floor, plus a den on the main floor. The homes come with a detached two-car garage and an oversized great room.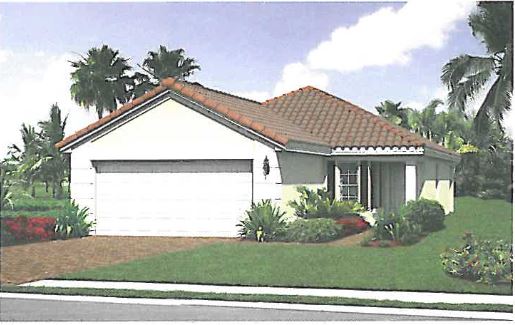 Garden Series
The Garden Series is Verona Walk's smallest and most affordable single-family home. These ranch-style floor plans were introduced in 2010. They range from 1,392 sq. ft. to 1,429 sq. ft. These homes have two to three bedrooms, two bathrooms, and two-car garages.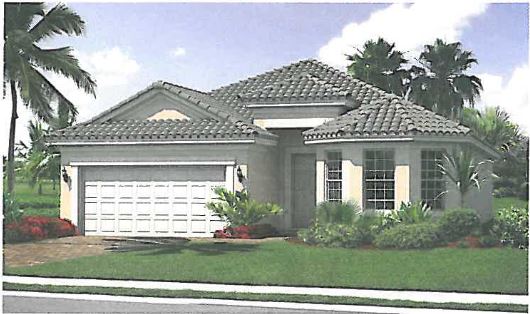 Classic Series
The Classic Series consists of mid-sized single-family ranch models that range from 1,641 to 2,428 sq. ft. These models were introduced in 2010 and have two to three bedrooms, two bathrooms, and two to two-and-a-half-car garages.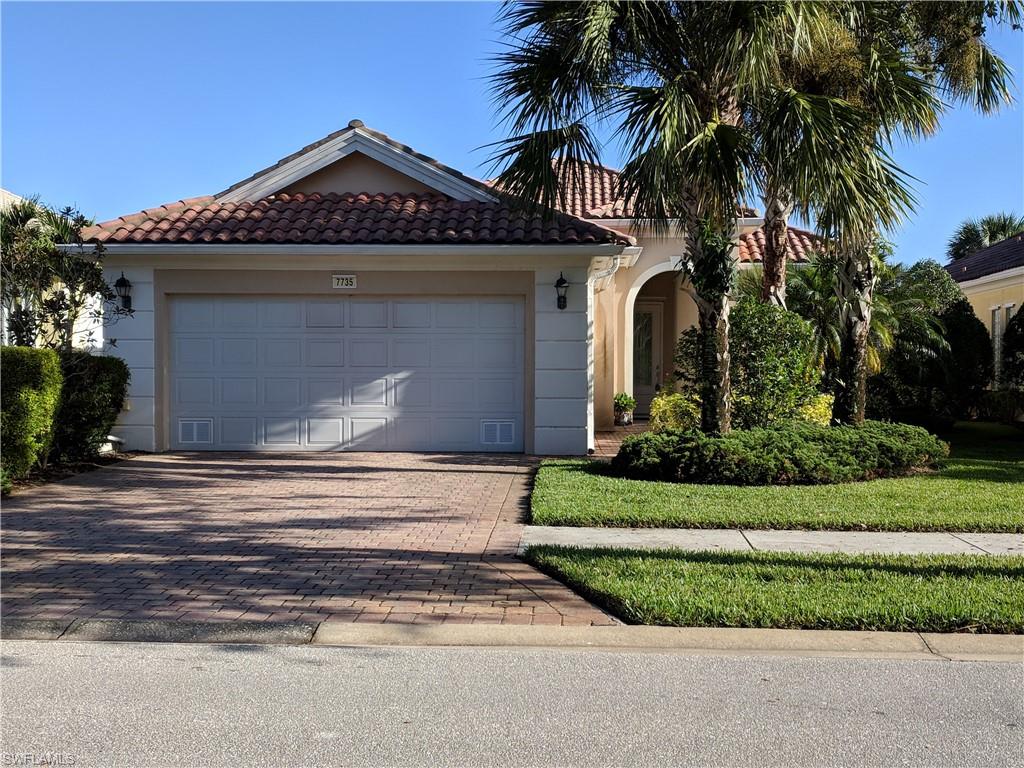 Original Series
These single-family homes were the first homes available in VeronaWalk. These homes range from 1,983 sq. ft. to 2,487 sq. ft. and have three to four bedrooms, two to three-and-a-half bathrooms, and a two-car garage.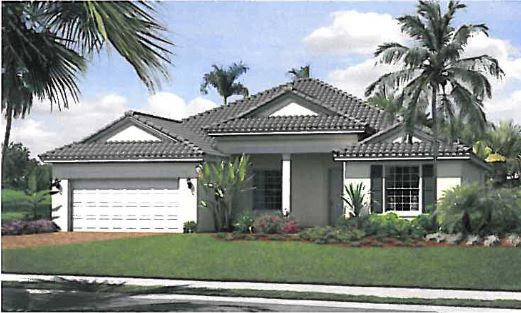 Estate Series
The Estate Series are the largest single-family homes. These models ranges from 1,759 sq. ft to 2,611 sq. ft. They feature two to three bedrooms, two to three-and-a-half bathrooms, and two to three-car garages.
*Click on Model Name to view Floorplan
Disclaimer: Please note this floor plan is for marketing purposes and is to be used as a guide only. All efforts have been made to ensure its accuracy at time of print. Changes may be made during the development process and dimensions, fixtures, fittings, finishes and specifications are subject to change without notice. Window placement, balcony configuration, wardrobe sizes and living areas may vary slightly within each plan type. Please refer to contract drawings for more accurate information on a particular property
Buyer Protection Plan

Buying a home is a huge decision - one you literally have to live with! The trouble is, depending on market conditions, sometimes you'll find yourself buying a home even if the fit isn't perfect. There are several possible reasons why this might occur: the commute is too long, you can't control your neighbors, or simply that the house isn't what you thought it would be.
When you buy a home through our Team, we strive to find you the perfect home — one you'll be happy with for years to come. You see, we have many unique systems especially for our buyers which allow us to quickly zero in on exactly what you're looking for and help you beat out other buyers to the best new listings.
We go the extra mile for our buyers... even AFTER you've purchased your home!
But if it doesn't work out, your satisfaction is still guaranteed. We set ourselves apart from other agents by offering our buyers our unique and unparalleled Buyer Protection Plan. If, for whatever reason, you become dissatisfied with the home you purchased within 18 months, we'll sell it for Free! You see, the typical real estate agent disappears after closing. In fact, a recent poll from NAR (The National Association of Realtors) indicated that many home sellers and home buyers do not use the same agent when they buy or sell a home the next time. You have to ask yourself why that is.
We want you to be a client for life
We want you to be so happy with the service we provide you that you'll want to be a customer of ours for life. To ensure your satisfaction, we stand behind YOUR decision to buy by offering you our exclusive Buyer Protection Plan. We offer it (in writing) to help maintain, and protect, your investment. We want you to know how committed we are to helping our clients find their dream home.
Here's how it works
When you buy a home through our Team: 1. If, for whatever reason, you become dissatisfied with your home purchase within 18 months, we guarantee to sell your present home and not charge you the listing portion of the commission. 2. We will help you find another home that better meets your needs. This means that when you buy through our Team, you can do so knowing there's a safety net under you. If you're not happy with your home purchase within 18 months, we'll sell it for Free!
As your Buyer's Agent
1. We will Assist you in securing the best financing program for your specific situation with the lowest interest rate and least expensive closing costs and have a pre-qualification/approval certificate generated to give you the best competitive advantage in future negotiations.
2. We will automatically email you daily any properties that match your specific buying criteria. This will allow you to drive by at your convenience and determine which properties you want to view.
3. We will arrange a private showing of any property you want to see including new construction and For Sale By Owner properties, subject to their consent.
4. When you find a property you like, we will use our Specialized Knowledge and discuss the best strategy with you regarding offer price, financing and terms, interest rate, possession date, and anything else you want to know.
5. We will help you prepare the offer with the terms, provisions, and addendum weighted in your best interest.
6. We will present the offer on your behalf and negotiate, in your best interest, to help you secure the property at the best possible price and terms.
7. We will attempt to negotiate that the seller pays for a one-year home warranty on your behalf (Up to $500 value).
8. We will recommend extremely competent affiliates with respect to your total home purchase: appraisal home inspection, termite inspection, title company, title insurance, etc. subject to your approval.
9. We will always be available to you to answer any questions you may have 10. We will provide an 18-month risk-free Naples Ultimate Selling Team Guarantee (if you are unhappy and decide to sell within 18 months, we will sell it at no cost from us)
BONUS: You will receive our written Buyer Satisfaction Guarantee™ whereby we agree to sell your property for free if you are unhappy with your home within 18 months of your purchase and MVP Realty - Naples Ultimate Selling Team, Realtors® acted as your agent on the home purchase and all terms and conditions of this agreement were fulfilled without modification.