The Isles of Collier Preserve - Naples, FL


Want to learn more about The Isles of
Collier Preserve? Naples Ultimate Selling
Team specializes in helping buyers and
sellers in this community with over 30
years of consolidated real estate
experience and hundreds of successful
transactions. We can help you find the
home you're looking for!
Nestled within an immaculate setting, just minutes from Downtown Naples, built by Minto Communities, The Isles of Collier Preserve offers an expanded choice of home offerrings. Inspired by the the timeless architecture and traditions of Old Naples, these sophisticated new homes overlook miles of picturesque kayak and hiking perfect for recreation and entertainment.
Amenities
The Isles club where residednts can gather to play tennis, work out, relax by the resort-style swimming pool or enjoy refreshments at the Overlook Bar and Grill with waterfront views of the Cypress Waterways. Greenways offer sceninc hiking, walking and biking trails with exercise stations and nature watch areas. Watersport enthusiasts can also enjoy the boathouse, dock and kayak launch where residents can explore.
Homes
Over half of the 2,400 acres are dedicated to nature preserves and natural habitat. The Isles of Collier preserve started 2014, homebuyers and choose from sturdy coach homes to villas. These homes offer two to three bedrooms, twor or three bathrooms and and an attached two-car garage.
Those looking for single family homes has a wide selections of floor plans ranging from 2,016 to 4,327 sq. ft. of living space. All these homes offer two to four bedrooms, two to four-and-a-half bathrooms, and an attached two or three-car garage. Almost all floor plans have a den, great for office or entertainment. Other features include eat-in kitchens, spacious layouts, elegant master suites, and covered lanais.
Lifestyle
The Isles of Collier Preserve offers a top notch lifestyle for all of its residents. Residents can gather neighbors to play games or attend one of the community parties on the event lawn. The annual homeowners association fee will cover the general maintenance of the community grounds and amenities. With so much going on surely there is something for everyone.
Area
The Isles of Collier Preserve is just four miles away from one of the most coveted destinations in all of Naples- Fifth Avenue. Surrounded by great shopping, dining, and hospitals, Downtown Naples offers excellent cultural opportunities with premier boutiques, cafes, and art galleries as well. Residents can go on quick trips to the beach to enjoy the white sand beaches located in the gulf coast. There are numerous public and private golf courses in the are offering play for all skill levels. The Isles of Collier Preserve definitely offers the ultimate Naples experience.
Quick Facts
| | |
| --- | --- |
| Price Range: | Mid $300s - Low $1Ms |
| Home Types: | Single Family, Attached |
| Number of Homes: | 1,649 |
| New/Resale: | New Homes Only |
| Age Restrictions: | None |
| Gated: | Yes |
| Constuction Dates: | 2014 - Present |
| Builder: | Minto |
| Community Development District (CDD): | No |
Amenities
| | |
| --- | --- |
| The Club | Tennis Courts |
| Fitness Center | Bocce Ball Courts |
| Multi-Purpose Room | Event Lawn |
| Overlook Bar and Grill | Walking and Biking Trails |
| Outdoor Resort-Style Pool | Boat House |
| Outdoor Lap Pool | Boat Dock and Kayak Launch |
| Cabana | Picturesque Lakes and Ponds |
Lifestyle
There are plenty of activities available in The Isles of Collier Preserve. Here are samples of some of the clubs, activities and classes offered.
| | |
| --- | --- |
| Aerobics | Games |
| Arts and Crafts | Kayaking |
| Bocce Ball | Seasonal Events |
| Cards | Swimming |
| Community Parties | Tennis |
| Firness Groups | |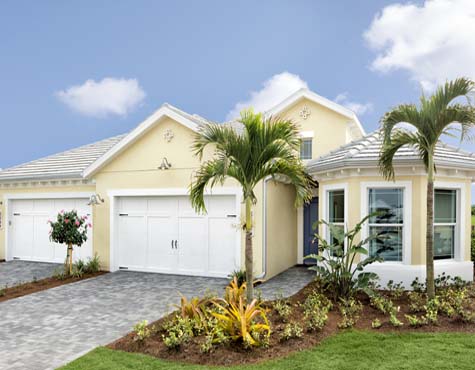 Attached Villas
Buttonwood Collection
The Buttonwood Collection exhibits attached villas ranging from 1,565 to 1,862 sq. ft. of living space. They have two or three bedrooms, two bathrooms, and an attached two-car garage.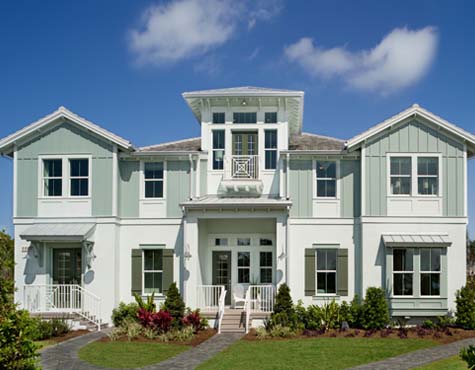 Coach Homes
Sabal Collection
The Sabal Collection ranges from 1,621 to 2,169 sq. ft. of living space. Each model offers at least two bedrooms, two bathrooms, and an attached two-car garage. These units are arranged in two-story buildings with two units per building.
Cypress Collection
The Cypress Collection offers attached homes ranging from 1,987 to 2,960 sq. ft. of living space. This collection offer two or three bedrooms, two or three bathrooms, and an attached two-car garage.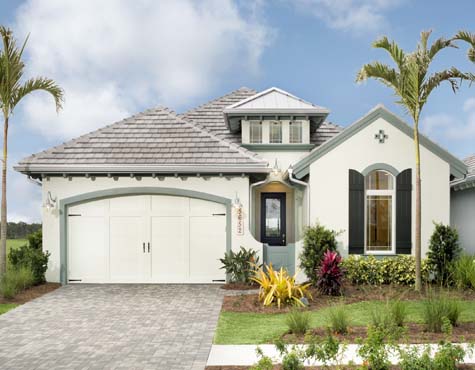 Single Family Homes
Palmetto Collection
The Palmetto Collection offers single-family models with two or three bedrooms, two to three bathrooms, and an attached two-car garages. They range in size from 2,016 to 2,624 square feet of living space. These models offer great floor plans with screened lanais, dens, and eat-in kitchens.
Mangrove Collection
The Mangrove Collection offers eleven models ranging from 2,333 to 4,327 sq. ft. of living space. Single-family homes in this collection have two or three bedrooms, two-and-a-half to three-and-a-half bathrooms, and an attached two or three-car garage.
Banyan Collection
The Banyan Collection offers single-family homes ranging in size from 2,741 to 4,037 sq. ft. of living space. They have two to four bedrooms, two-and-a-half to four-and-a-half bathrooms, and attached three-car garages. Some models feature casitas that offer more privacy yet remain close to the home.
Cottonwood Collection
Magnolia Collection
*Click on Model Name to view Floorplan
Disclaimer: Please note this floor plan is for marketing purposes and is to be used as a guide only. All efforts have been made to ensure its accuracy at time of print. Changes may be made during the development process and dimensions, fixtures, fittings, finishes and specifications are subject to change without notice. Window placement, balcony configuration, wardrobe sizes and living areas may vary slightly within each plan type. Please refer to contract drawings for more accurate information on a particular property
Buyer Protection Plan

Buying a home is a huge decision - one you literally have to live with! The trouble is, depending on market conditions, sometimes you'll find yourself buying a home even if the fit isn't perfect. There are several possible reasons why this might occur: the commute is too long, you can't control your neighbors, or simply that the house isn't what you thought it would be.
When you buy a home through our Team, we strive to find you the perfect home — one you'll be happy with for years to come. You see, we have many unique systems especially for our buyers which allow us to quickly zero in on exactly what you're looking for and help you beat out other buyers to the best new listings.
We go the extra mile for our buyers... even AFTER you've purchased your home!
But if it doesn't work out, your satisfaction is still guaranteed. We set ourselves apart from other agents by offering our buyers our unique and unparalleled Buyer Protection Plan. If, for whatever reason, you become dissatisfied with the home you purchased within 18 months, we'll sell it for Free! You see, the typical real estate agent disappears after closing. In fact, a recent poll from NAR (The National Association of Realtors) indicated that many home sellers and home buyers do not use the same agent when they buy or sell a home the next time. You have to ask yourself why that is.
We want you to be a client for life
We want you to be so happy with the service we provide you that you'll want to be a customer of ours for life. To ensure your satisfaction, we stand behind YOUR decision to buy by offering you our exclusive Buyer Protection Plan. We offer it (in writing) to help maintain, and protect, your investment. We want you to know how committed we are to helping our clients find their dream home.
Here's how it works
When you buy a home through our Team: 1. If, for whatever reason, you become dissatisfied with your home purchase within 18 months, we guarantee to sell your present home and not charge you the listing portion of the commission. 2. We will help you find another home that better meets your needs. This means that when you buy through our Team, you can do so knowing there's a safety net under you. If you're not happy with your home purchase within 18 months, we'll sell it for Free!
As your Buyer's Agent
1. We will Assist you in securing the best financing program for your specific situation with the lowest interest rate and least expensive closing costs and have a pre-qualification/approval certificate generated to give you the best competitive advantage in future negotiations.
2. We will automatically email you daily any properties that match your specific buying criteria. This will allow you to drive by at your convenience and determine which properties you want to view.
3. We will arrange a private showing of any property you want to see including new construction and For Sale By Owner properties, subject to their consent.
4. When you find a property you like, we will use our Specialized Knowledge and discuss the best strategy with you regarding offer price, financing and terms, interest rate, possession date, and anything else you want to know.
5. We will help you prepare the offer with the terms, provisions, and addendums weighted in your best interest.
6. We will present the offer on your behalf and negotiate, in your best interest, to help you secure the property at the best possible price and terms.
7. We will attempt to negotiate that the seller pays for a one-year home warranty on your behalf (Up to $500 value).
8. We will recommend extremely competent affiliates with respect to your total home purchase: appraisal home inspection, termite inspection, title company, title insurance, etc. subject to your approval.
9. We will always be available to you to answer any questions you may have 10. We will provide an 18-month risk-free Naples Ultimate Selling Team Guarantee (if you are unhappy and decide to sell within 18 months, we will sell it at no cost from us)
BONUS: You will receive our written Buyer Satisfaction Guarantee™ whereby we agree to sell your property for free if you are unhappy with your home within 18 months of your purchase and MVP Realty - Naples Ultimate Selling Team, Realtors® acted as your agent on the home purchase and all terms and conditions of this agreement were fulfilled without modification.