Naples Reserve - Naples, FL

Naples Reserve is an active lifestyle community bringing a variety of home designs to a waterfront-living community. Nestled in scenic 125-acre private lake, Naples reserve is a fun filled community featuring numerous amenities including the new Island club with tiki bar, Café and resort-style outdoor pools. Beautiful lakes and preserves make this community spectacular from any angle. New homes built by the finest builders in Southwest Florida offer multiple designs and floorplans to make sure that you get the perfect home for your lifestyle.
Amenities
Naples reserve has everything you would expect from a 5-star resort—except, you can live there. A lagoon-style pool surrounded by palm trees, state of the art fitness center, lakeside fire pits and Outrigger Activities Center. Relax and socialize at the Chat n Chill Tiki Bar and Latitudes Café for poolside dining and a casual lunch. Daily happy hour and fun drink menus, entertainment and live music make the Island Club your retreats. And when the sun sets, you'll be on the perfect spot at Sunset Beach, ready for an evening gaze in you very own private paradise.
Homes
Inside this 668-acre gated community, you will find neighborhoods where you can enjoy the serene private lakes. Homes are built by the finest builders in the area which designed a variety of unique collection of homes with a coastal, casually awesome flare. These homes offer 2-4 bedrooms, 2-4 bathrooms and 1-3 car garages ranging from 1,671 to 5,556 sq. ft. of living space. With homes built to unbelievable standards, your dream home is right around the corner. You will definitely find one that lives well and shows beautifully, within one of the 11 perfectly planned neighborhoods.
Lifestyle
Surrounded by protected state forest, Naples Reserve is perfectly positioned to take advantage of the natural wonders of Southwest Florida. Everyday is an adventure with a full time Lifestyle director and a calendar packed with fun events, HOA fees are remarkably low. Home maintenance and the costs of the secured gated entrance are also included.
Area
Whether on vacation or where you live, South Naples is ideally located between Naples and Marco Island. At Naples reserve, you get the best of both worlds. You'll find a variety of nature's wonders a, from the beautiful beaches to ecotravel. The culture boasts a thriving arts community, world class shopping, sophisticated dining and with Southwest Regional Airport conveniently located nearby. The area also offers access to I-75 and all the adventures of Miami and South Florida.
Quick Facts
| | |
| --- | --- |
| Price Range: | High $200s - Low $1Ms |
| Home Types: | Single Family, Attached |
| Number of Homes: | 1,100 |
| New/Resale: | New and Resale |
| Age Restrictions: | None |
| Gated: | Yes |
| Constuction Dates: | 2015 - Present |
| Builder(s): | Ashton Woods, D.R. Horton, Florida Lifestyle Homes, KTS Homes, Lundstom Development, Marvin Development, McGarvey Custom Homes, and Stock Signature Homes |
| Community Development District (CDD): | Yes |
Amenities
| | |
| --- | --- |
| Island Club | Outrigger Activities Center |
| State-of-the-Art Fitness Center | Bocce Ball Courts |
| Beach Volley | Latitudes Cafe |
| Waterfall Resort-Style Pool | Chat n Chill Tiki Bar |
| Lakeside Fire Pit | Kid's Cove' |
| Paws Awhile | |
Lifestyle
There are plenty of activities available in Naples Reserve. Here are samples of some of the clubs, activities and classes offered.
| | |
| --- | --- |
| Fire Pit Friday | Games |
| Arts and Crafts | Kayaking |
| Bocce Ball | Seasonal Events |
| YKnot Wednesdays | Dog Training Demonstration |
| Community Parties | Free kids Fishing Clinic |
| Wine Tasting Events | |

ASHTON WOODS HOMES
Ashton Woods is one of the nation's largest private homebuilders, blazing new trails in design and personalization to build homes as unique as the people who live in them. Collaborating with homeowners for more than 25 years, the company and its team of world-renowned designers looks beyond the conventional to draw inspiration from unexpected sources, resulting in exceptional design in every Ashton Woods home.
Mallard Point
One and two story single family homes with tile or metal roofs and front load 2-car garages on 40' home sites from 1,671 to 2,117 Sq. Ft.
Egret Landing
One and two story single family homes with tile or metal roofs and front load 2-car garages on 53' home sites from 1,709 to 2,307 Sq. Ft.
Savannah Lakes
One and two story single family homes with tile or metal roofs and front load 2-car or 2-car tandem garages on 64' home sites from 2,433 to 3,057 Sq. Ft.
Sparrow Cay
One and two story single family homes with tile or metal roofs and front load 2-car tandem or 3-car courtyard garages on 78' home sites from 2,663 to 3,516 Sq. Ft.

D.R. HORTON HOMES
Committed to making your dreams come true, D.R. Horton builds homes with unmatched efficiencies and uncompromising quality. With 35 years of experience, the company has become a leader in residential development by excelling in design innovation, superior craftsmanship, and responsiveness to the needs of their customers. D.R. Horton will make your dream a reality. D.R. Horton home designs are among the best in the nation.

FLORIDA LIFESTYLE HOMES
Since 1993, Florida Lifestyle Homes has been creating high-quality custom homes of exceptional value in Southwest Florida. Through their superior team performance and solid communications process, they guide you toward making your vision of the ultimate Florida lifestyle your reality. Emphasis is placed not only on doing the right task, but also on doing the task right. The result is incomparable quality, which creates value, pride, and satisfaction for you.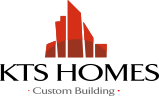 KTS HOMES
KTS homes is one of Southwest Florida's leading and award winning custom home builder. KTS specializes in custom home building and remodeling projects.The company has in-depth knowledge of local Southwest Florida real estate market; as well as the principal serving on the SWFL local economic development board and active member of Naples Area Board of Realtors (NABOR).

LUNDSTROM DEVELOPMENT
Lundstrom Development, a luxury homebuilder for over 35 years, specializes in custom building in the Naples and Marco Island area of Southwest Florida. In that span of time, they have built a reputation founded on honesty, integrity, loyalty and trust. Delivering a superior product at a fair price has been their number one priority since day one.

MARVIN DEVELOPEMENT
Recognized as an industry leader on a local and national level, Marvin Development has completed over 3,000 homes in Southwest Florida's finest communities. The company has the distinction of being one of less than 50 builders in the country to have received the Diamond Builder Award. The Owner, Richard F. Durling, has been named Florida Builder of the Year and is a Florida Housing Hall of Fame inductee. Marvin Development Corp. has a demonstrated record of superior quality and customer satisfaction that can only be achieved with experience.

McGARVEY CUSTOM HOMES
Artful designs, superior quality construction and a white glove approach to service that must be experienced to be fully appreciated are all reasons why McGarvey Custom Homes has built a legacy of exceptional, award-winning performance that spans more than a quarter of a century. Discover why McGarvey Custom Homes is acknowledged as a "Preferred Builder" in Southwest Florida's most prestigious communities.

STOCK SIGNATURE HOMES
Stock Signature Homes brings the Stock family tradition for over 15 years and have built 4,500 homes along the Gulf Coast of Florida, with highly customized estate homes in select communities. Offering exceptional style, extensive design choices and personalized customer service to discerning homebuyers. You'll see and feel the difference in homes designed by Stock Signature Homes.
*Click on Model Name to view Floorplan
Disclaimer: Please note this floor plan is for marketing purposes and is to be used as a guide only. All efforts have been made to ensure its accuracy at time of print. Changes may be made during the development process and dimensions, fixtures, fittings, finishes and specifications are subject to change without notice. Window placement, balcony configuration, wardrobe sizes and living areas may vary slightly within each plan type. Please refer to contract drawings for more accurate information on a particular property
Buyer Protection Plan

Buying a home is a huge decision - one you literally have to live with! The trouble is, depending on market conditions, sometimes you'll find yourself buying a home even if the fit isn't perfect. There are several possible reasons why this might occur: the commute is too long, you can't control your neighbors, or simply that the house isn't what you thought it would be.
When you buy a home through our Team, we strive to find you the perfect home — one you'll be happy with for years to come. You see, we have many unique systems especially for our buyers which allow us to quickly zero in on exactly what you're looking for and help you beat out other buyers to the best new listings.
We go the extra mile for our buyers... even AFTER you've purchased your home!
But if it doesn't work out, your satisfaction is still guaranteed. We set ourselves apart from other agents by offering our buyers our unique and unparalleled Buyer Protection Plan. If, for whatever reason, you become dissatisfied with the home you purchased within 18 months, we'll sell it for Free! You see, the typical real estate agent disappears after closing. In fact, a recent poll from NAR (The National Association of Realtors) indicated that many home sellers and home buyers do not use the same agent when they buy or sell a home the next time. You have to ask yourself why that is.
We want you to be a client for life
We want you to be so happy with the service we provide you that you'll want to be a customer of ours for life. To ensure your satisfaction, we stand behind YOUR decision to buy by offering you our exclusive Buyer Protection Plan. We offer it (in writing) to help maintain, and protect, your investment. We want you to know how committed we are to helping our clients find their dream home.
Here's how it works
When you buy a home through our Team: 1. If, for whatever reason, you become dissatisfied with your home purchase within 18 months, we guarantee to sell your present home and not charge you the listing portion of the commission. 2. We will help you find another home that better meets your needs. This means that when you buy through our Team, you can do so knowing there's a safety net under you. If you're not happy with your home purchase within 18 months, we'll sell it for Free!
As your Buyer's Agent
1. We will Assist you in securing the best financing program for your specific situation with the lowest interest rate and least expensive closing costs and have a pre-qualification/approval certificate generated to give you the best competitive advantage in future negotiations.
2. We will automatically email you daily any properties that match your specific buying criteria. This will allow you to drive by at your convenience and determine which properties you want to view.
3. We will arrange a private showing of any property you want to see including new construction and For Sale By Owner properties, subject to their consent.
4. When you find a property you like, we will use our Specialized Knowledge and discuss the best strategy with you regarding offer price, financing and terms, interest rate, possession date, and anything else you want to know.
5. We will help you prepare the offer with the terms, provisions, and addendums weighted in your best interest.
6. We will present the offer on your behalf and negotiate, in your best interest, to help you secure the property at the best possible price and terms.
7. We will attempt to negotiate that the seller pays for a one-year home warranty on your behalf (Up to $500 value).
8. We will recommend extremely competent affiliates with respect to your total home purchase: appraisal home inspection, termite inspection, title company, title insurance, etc. subject to your approval.
9. We will always be available to you to answer any questions you may have 10. We will provide an 18-month risk-free Naples Ultimate Selling Team Guarantee (if you are unhappy and decide to sell within 18 months, we will sell it at no cost from us)
BONUS: You will receive our written Buyer Satisfaction Guarantee™ whereby we agree to sell your property for free if you are unhappy with your home within 18 months of your purchase and MVP Realty - Naples Ultimate Selling Team, Realtors® acted as your agent on the home purchase and all terms and conditions of this agreement were fulfilled without modification.